1. INTRODUCTION
Our policy in relation to the use of cookies and similar tools is set out here and in our Privacy Policy.
In these policy statements, "we", "us" and "our" means Juuni Pty Ltd (ABN 23 632 265 699) of The Southend Wine Merchant, Southend Hotel, 32 Curtin Cresent, Maroubra NSW 2035 ("we", "us" and "our"). We are the controller of personal information collected on our website.
Cookies are small text files that websites place on your computer or other device. They enable the website to recognize your device the next time you visit. Web beacons, pixels and other similar files can do the same thing. In this policy, "cookie" means all files that operate in this way.
When you browse our website, cookies are placed on your device by us and by other companies contracted by us. They collect aggregate information on how visitors arrive at and use our site, the devices they are using, their IP addresses, what pages they are viewing and their approximate locations (e.g. Sydney, Auckland etc). They also serve the more specific purposes stated below.
2. JUUNI COOKIES
Cookies placed by us serve the following purposes:
(a) Recognition: We use cookies to identify visitors who have already established an account with us.
(b) Website performance: Cookies are essential for the cart function on our site. Without them it would not be possible to place a product in your cart and proceed to checkout. Cookies also help us map pathways our visitors use to navigate our site, enabling us to improve those journeys and identify site malfunctions.
(c) Analytics: We use cookies to measure the effectiveness of our various advertising and marketing channels.
(d) Fraud prevention: Cookies can help us monitor suspicious activity on our site and prevent fraud.
(e) Personalisation: Cookies enable us to understand which products are of likely to be of interest to a visitor and provide a more personalised browsing experience on future visits. This information also enables us to make our direct marketing communications and our advertising on other websites more relevant to the recipient.
3. THIRD PARTY COOKIES
We contract with unrelated entities to obtain support for the purposes stated in 2 above. These entities include Google, Bing Facebook, Stylight, Adroll, Criteo, Outbrain, Feefo, Hotjar and Newrelic. In order to provide us with this support, they too place cookies on your device. Their Privacy Policy and cookie information is available on their respective websites.
4. USE OF PIXELS IN EMAILS
Our emails often contain a single, campaign-unique "web beacon pixel" to tell us whether, and how many times, our messages are opened and to verify any clicks through to links or advertisements. We use this information to generate aggregate statistics on which of our emails are more interesting to recipients and their degree of engagement with our website.
The pixel will be deleted when you delete the email. If you do not wish the pixel to be downloaded to your device, you should select to receive emails from us in plain text rather than HTML. Depending on which email software you are using, this option may be available in your settings.
5. HOW TO MANAGE COOKIES ON YOUR DEVICE
Web browsers offer ways to configure your cookie settings - see allaboutcookies.org. Your browser may also enable you to open a browsing window that isolates your browsing history and limits or blocks the way cookies operate on your device. Different browsers have different names and variations of this function – e.g. "Private Window" in Apple Safari and Firefox, "Incognito Window" in Google Chrome, and "InPrivate" in Microsoft's Internet Explorer.
As noted in 2(b) above, you will need to accept our cookies in order to be able to use the cart function on our website and proceed to checkout.
6. YOUR CONSENT TO OUR COOKIES
When you visit our website, a banner will display at the bottom of the page stating "We use cookies to provide the best experience. By continuing on our site you are accepting our cookies".
7. CHANGES TO THIS COOKIE POLICY
This policy is effective from 1 st October 2019. Any changes will be posted on this page. If changes are significant, we may choose to notify you by email or to clearly indicate on our home page that the policy has been updated.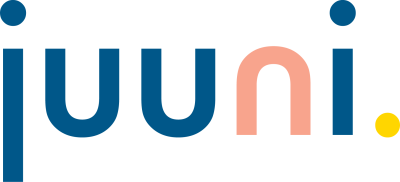 build my box
how it works
why organic?
donate a happy box
dr juuni
my account
We use cookies to provide the best experience.
By continuing on our site you are accepting our cookies.