TERMS & CONDITIONS
www.juuni.co is a website operated by Juuni Pty Ltd (ABN 23 632 265 699) of Suite 1.19, 100 Collins Street, Alexandria NSW 2015 ("we", "us" and "our"). Subscriptions and product purchases placed through this website are subject to the following terms and conditions:
Contract formation
By using this website, selecting a subscription option and providing your credit or debit card details, you agree to be contractually bound by these Terms and Conditions. Juuni products are only available on a subscription basis, and only Australian residents may subscribe.
Build your box
As you build your box for the first time, pay attention to the number of items in each pack and select enough to see you through one period.
Select a subscription
When you have built your box and proceeded to checkout you will be asked to choose between two subscription options. Under the 'best-value' option, you will receive your selected products in larger quantities, delivered less frequently, with no additional charge for shipping. Under the 'monthly' option, you will receive the products you have chosen on the Build My Box page, delivered monthly, plus a separately-stated shipping charge.
Your Trial Box
No matter which subscription option you select, if you are a first-time Juuni subscriber the initial box you receive will be a Trial Box containing the products you have chosen on the Build My Box page. Your Trial Box will be dispatched as soon as possible after you place your Subscription Order, and will enable you to confirm that the products are suitable for your requirements.
Occasionally, we may offer first-time subscribers the Trial Box for free, or at a special promotional price.
If the Trial Box is offered for free, (a) the total value of the products you choose must be $20 or less, and (b) you must not cancel your subscription within 28 days of placing the Subscription Order. If the value of the products you have chosen is greater than $20, we will charge your credit or debit card with the difference. And if you cancel your subscription within 28 days of placing the order (i.e. during your Trial Period and before your first Subscription Order is dispatched) we will charge your card with the full price of the products in the Trial Box, less any amount you have already paid.
Subscription shipments
We will dispatch your first subscription products 28 days after you place your Subscription Order on our website. Delivery within Australia will usually take 2 to 5 days from the dispatch date. As a Juuni subscriber, you will be able to check the next dispatch date for the products you have ordered by signing in to your account page on our website and clicking on My Orders.
Returns and replacements
If the products you receive are in accordance with your subscription and free of defects, it will not be possible to return them and obtain a credit. However, if the products you receive are not in accordance with your subscription order or are defective, please contact [email protected] to arrange replacements or a credit.
Change or cancel your subscription
Your subscription will continue until it is changed or cancelled. If you wish to change the products and quantities you have chosen on the Build My Box page, or if you wish to change your subscription options or cancel your subscription, you can do so at any time by signing in to your account page on our website and clicking on My Subscription.
Prices and payments
The product prices shown on our website may change from time to time.
We will charge your credit or debit card for each subscription shipment at the time it is dispatched, at the prices then current on our website. We will also charge your card for any shipping charges applicable by virtue of the subscription option you have selected. All our prices are stated in Australian dollars. Prices for tampons, pads and panty liners do not include Australian GST. Any non-hygiene products offered for sale will include GST where applicable.
A transaction fee may apply for the use of certain credit cards, and where this is the case this will be described on our website.
For your convenience, our credit card merchant facility will save your credit or debit card information. It will be stored securely by the National Australia Bank, and will not be accessible to Juuni.
Juuni is not responsible for any fees or charges that your bank or credit card issuer may apply. If your credit card issuer reverses a charge to your credit card, we may bill your account directly and seek payment by another method, including a mailed statement.
Your limited license to use the content of this website
This website including its content is subject to copyright and possibly other intellectual property rights ("Intellectual Property Rights"). We grant you a limited, non-transferable licence to access and use this content solely for your personal, non-commercial purposes. We (or our licensors) retain all right, title, and interest in and to this website and all related content, and nothing you do on or in relation to this website or any of the related content will transfer any Intellectual Property Rights to you or licence you to exercise any Intellectual Property Rights unless this is expressly stated. Except as provided in these terms and conditions, permission to reprint or electronically reproduce this website or any of its content in whole or in part for any other purpose is expressly prohibited, unless prior written consent is obtained from us. Subject to applicable law, we may revoke the license referred to in this paragraph at any time and may suspend or deny, in our sole discretion, your access to all or any portion of this website without notice.
General restrictions
You must not disclose your Juuni username and password to any other person. We will assume that any use of this website made using that username and password is you, and you will be responsible for any such use, except where you have notified us under the following paragraph.
You must notify us if you become aware of any improper use or disclosure of your user name and password, in which case we will allocate a new user name and password to you. In using this website, you must not provide us with inaccurate or incomplete information; violate any laws; use it for any purpose that is unlawful or prohibited by these terms and conditions; impersonate any person; distribute viruses, worms, trojans, corrupt files, or any other similar software or programs that may damage the operation of any computer hardware or software; collect or store personal data about other users; or engage in any conduct that inhibits any other person from using or enjoying it.
Privacy and use of cookies
By using this website, you grant us consent to use your personal information in accordance with our privacy policy and cookie policy, both of which form a part of these terms and conditions.
Your consumer rights and our limitation of liability
Under the Australian Consumer law, the products and services you acquire from Juuni come with guarantees that they will be of acceptable quality and in accordance with the descriptions on our website and in other Juuni communication channels. If we fail to deliver on these guarantees, you have consumer rights that may include replacement, cancellation and compensation. You may also have similar rights under your applicable State law.
We provide no other express warranties or guarantees, and to the fullest extent permitted by law we expressly exclude all implied warranties and guarantees. This exclusion extends to implied warranties of merchantability and fitness for a particular purpose, and to the accuracy of any information or advice provided or linked from our website or in any other Juuni communication channel.
We make no claim as to the accuracy of the content contained nor accept liability for any information or advice provided or referred to on this website. The information is provided on the basis that all persons accessing this website undertake the responsibility for assessing the accuracy of its content and that they rely on it entirely at their own risk.
Variation
We may from time to time and without notice, vary, modify or discontinue, temporarily or permanently, any or all of this website.
Applicable law
This website and your legal relationship with Juuni is to be construed in accordance with, and governed, by the laws of New South Wales and Australia.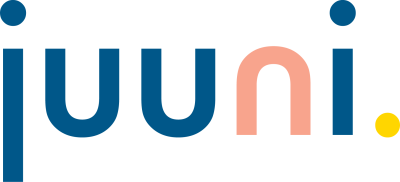 build my box
how it works
why organic?
donate a happy box
dr juuni
my account
We use cookies to provide the best experience.
By continuing on our site you are accepting our cookies.