You know what. We like humans. For all our flaws and blunders, we are also capable of some truly remarkable feats of wonder and kindness. So the idea of creating a product that was potentially putting crap in human bods did not appeal.
The thing is, our vaginas are pretty damn good at absorbing stuff into our system. So whenever we insert a tampon, our vaginal tissue is exposed to whatever is going on inside that pocket rocket. You heard it – what's generally inside our tampons is, well, inside us.
Conventional tampons are typically made from a blend of cotton and man-made fibres, like rayon. When cotton is processed, it's often bleached with chemicals, which exposes the fibres to toxins. Studies have also shown that conventional tampons carry trace amounts of pesticide residue, and sure, the levels are pretty low, but they're still getting absorbed into our hoo-has.
So why Juuni?
Juuni tampons are bleach-free, pesticide-free and made from organic cotton. They're also 100% biodegradable, which means they're better for your vag and better for the planet. Period.
Want more reasons why our tampons kick some serious ass? (Of course you do.)
They contain zero pesticides – our tampons are made from certified organic cotton. Even the string.
They're 100% biodegradable (except for the plastic wrap – we have to keep things hygienic, babes).
They're not made with synthetic fibres or dyes.
They're hypoallergenic for sensitive skin.
They're cruelty-free and vegan.
They come in fab mini boxes so you can mix and match to suit your flow.
And our ultra-thin, ultra-comfy pads and panty liners have an organic cotton top sheet, so your bits can breathe and you can feel confident that anything touching your skin is au naturel. Plus, our pad and liner wrappers are 100% biodegradable.
build my box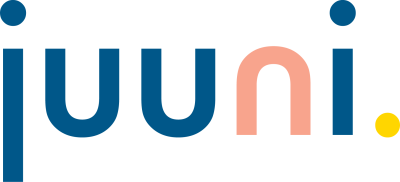 build my box
how it works
why organic?
donate a happy box
dr juuni
my account
We use cookies to provide the best experience.
By continuing on our site you are accepting our cookies.